Forget London Fashion Week, next week its all about the London Design Festival #LDF15
Taking place at the historic Syon Park between the 19th to the 27th September, London Design week is a concept thats been created to promote the city's creativity by drawing in the greatest thinkers, practitioners, retailers and educators to deliver an unmissable celebration of design.
And it's not just about art and fashion, this years event will see the launch of innovative solutions for small-space living in our ever growing capital. We have been digging the internet about forward thinkers in terms of living, and all arrows point to the Decorex trade interiors exhibition ( September 20 – 23 ) who will be showcasing Bert & May's first "box house".
With building time of only 14 weeks start to finish, the "Bigger Box" is just a small fraction of the interior design companies modular home range. So all you need to do, is find the land!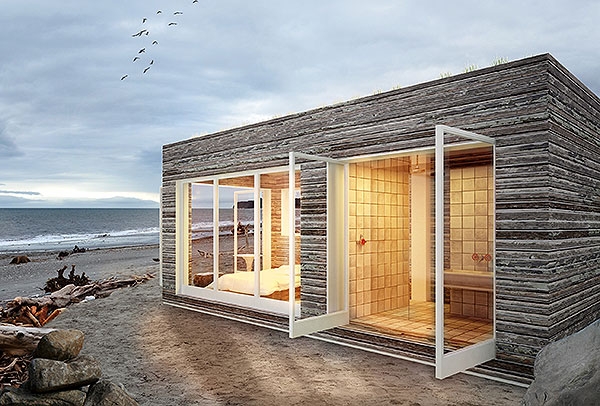 Lee Thornley of Bert & May's says;
"We wanted to recognise that space itself is the big thing. And Prefab has had the association of being cheap and lacking in design. The boxes were born out of a desire to provide really amazing prefabricated living spaces"
Is this the begging of a new form of home living in London? Already in Bloomsbury, two recycled shipping containers have been converted into energy saving "smart houses" offering 310 sq ft of living space and is expected to cost only £25,000 to build.
I think we here at Stone & Wood will always be a fan of brick walls and of course, the finest Stone & wood flooring.

Follow us on Twitter at @stonewoodshop and be sure to "like" us on Facebook here