Having a massive natural stone and porcelain range can cause all sorts of problems! Notably not noticing just how beautiful they are. Leave it to our customers who have visited our showroom over the past few months to point out these magnificent tiles in particular!
Our Italian crafted Comfort Oak porcelain tiles are a spectacular option for a wood effect floor with beautiful handscrapped features throughout. The main reason these extremely smooth tiles have been very popular at our showroom is due to the fact that unlike natural wood, you can enjoy wood effect tiles without the worries of high level maintenance such as moisture levels however still maintaining the unique wooded texture we all know and love.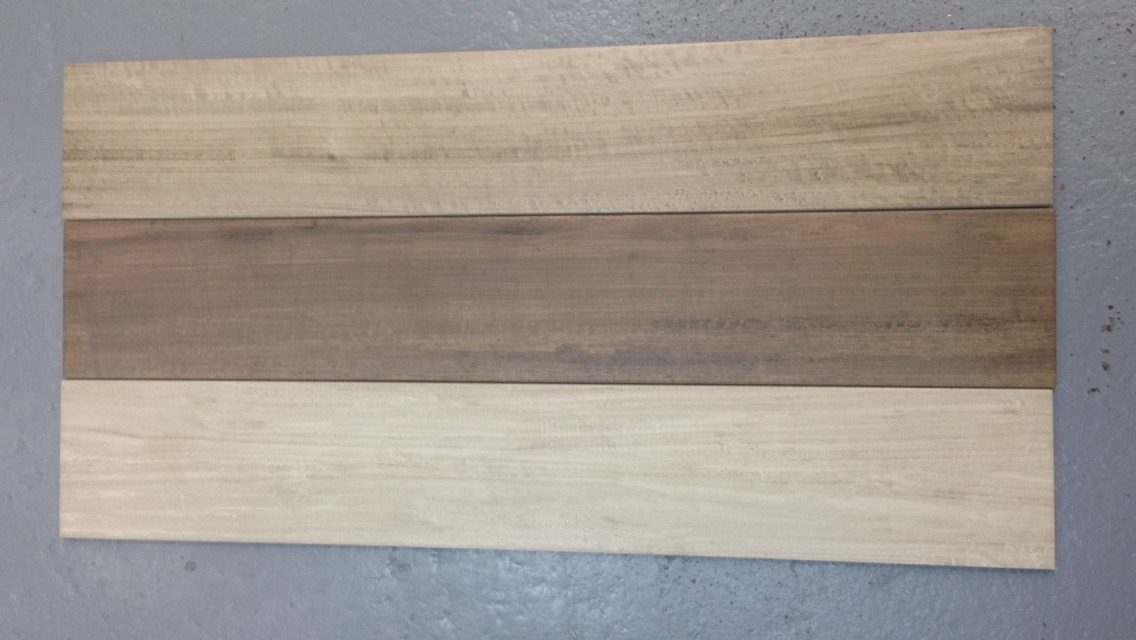 First of all, I would like to pick out how stunning these tiles look when placed together. One of our customers kindly asked us to lay the tiles in different patterns so that they could get a better insight of how these tiles look and by doing so, this was the moment I think everyone in the showroom fell in love with them!
Whether you choose a simple side to side look or a herringbone pattern, there is no doubt in my mind that you are sure to get the best out of these wood effect tiles!
Available in three different colours, giving you an option of beige, light brown and dark brown. These three colours are the most popular choice for a wood effect floor. 
I personally think these tiles make for an excellent replica of wood flooring which has lead to one our customer's famous motto: "I can't believe it's not real wood!"
You can see our Comfort Oak porcelain tiles on our website at http://www.stoneandwoodshop.co.uk/porcelain-tiles&filter=37and if you have any questions at all then please give us a call on 0208 204 1121 or email us at info@stoneandwoodshop.co.uk.