One of my favourite colours right now has to be grey, whether it is a light grey or dark grey, you can find many of these majestic colours within our wide range of tiles. A main reason why I love the colour is due to the fact that it compliments a room so stunningly, as it goes with many colours. Whether your room is made up of light or dark colours, grey will surely be a perfect match.
When it comes to different shades of grey, there are three beautiful natural stones that come to mind.
London Grey Tumbled Limestone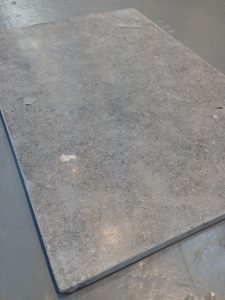 I simply cannot get over how magnificent this stone truly is, the fossilisation and crystallisation brings out the various stunning grey shades within this stone. With a gorgeous rustic tumbled finish. This stone's look and finish compliments any project, whether it's your bathroom, kitchen or even outdoor patio. Without a doubt this is definitely my favourite Limestone at the moment!
Silver Royale Polished Marble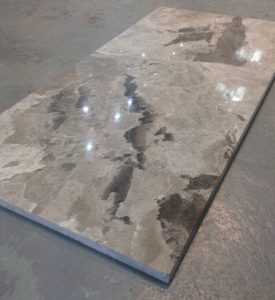 The more I look at this stone, the more I fall in love with it! If a customer asked for a tile, which includes different shades of grey, then this is the stone I would recommend. This Marble includes light, medium and dark shades of grey with a polished finish, which combines perfectly with the different blends of grey. The polished finish is perfect for this Marble tile as the various shades of grey are flaunted extraordinarily.
Silver Royale Brushed & Sandblasted Marble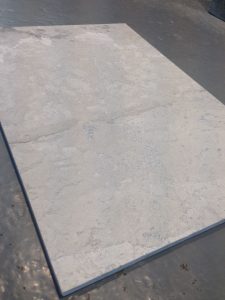 This Marble stone consists of lighter shades of grey and a more rough texture. The contrast of pale greys work beautifully with the sandblasted and brushed look this unique Marble holds. I have to admit, I've never seen anything like this type of stone before, excuse the pun but it literally blasted me away!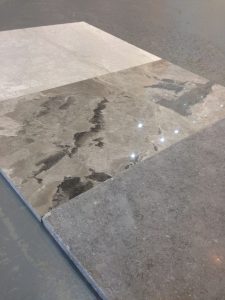 You can see a selection of grey tiles via our website at http://www.stoneandwoodshop.co.uk if you have any questions at all, please give us a call on 0208 204 1121 or email us at info@stoneandwoodshop.co.uk