Overall Impression of the Stone Flooring by The Gilmours
As first-time buyers we are really excited about furnishing and designing our perfect home.
What's really important to us is high-quality flooring throughout our house to really make it a home, that's why we have scoured the internet and many stores in order to find exactly what we're looking for.
Buying from the internet can sometimes be worrying; you can't always guarantee that the product you're ordering is going to arrive exactly the way it was pictured on the website. This is the very reason why ordering samples is often vital, it gives you a feel for the products appearance, quality, and style, as well as giving you the chance to experience the quality of the companies service and delivery time.
Ordering our samples from Stone And Wood Shop was really quick and easy, their website is clear and concise; so you know exactly what you're looking for.
Their range of flooring varies from engineered oak flooring, to ample amounts of tiles; Porcelain, Marble, Mosaic, Travertine, and Limestone! The choices are endless however we knew what we were looking for, and so when we saw that you can choose up to 3 FREE samples, we were immediately adding them to our basket.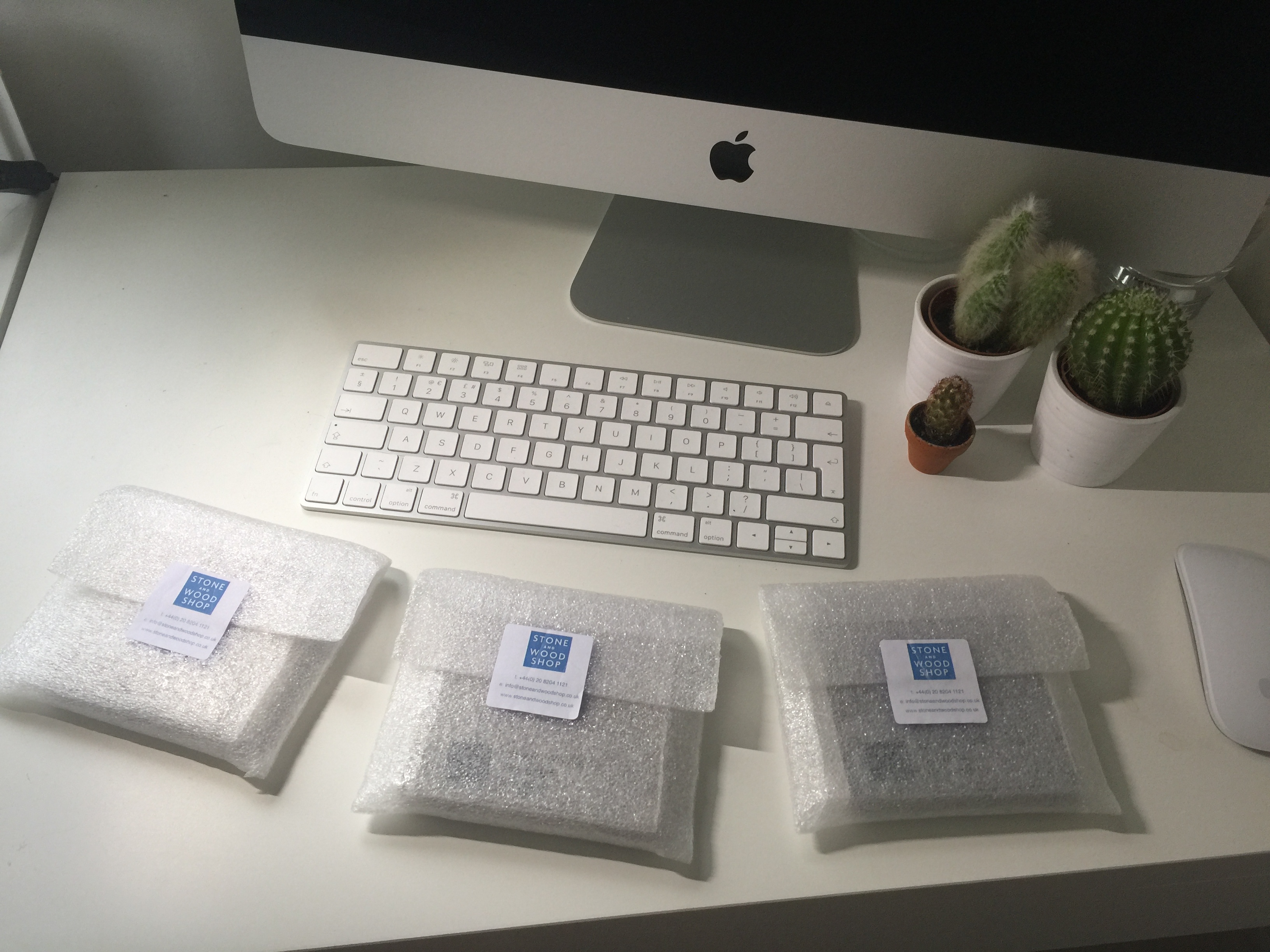 We chose London Grey Tumbled limestone, a matte stone with very natural specks of grey running throughout.
Silver Royale Polished Marble, a very smooth and shiny stone, that is mostly warm taupe with silvers and whites running through it,
and lastly: Silver Shadow Polished Marble, again, smooth and shiny, mostly white and cool greys.
My overall impression of the stone flooring that I have received is that they're great quality, heavy and durable. With beautiful markings in each stone, it makes every flooring type different and individual. The samples definitely live up to their standard; they look exactly like their photos and descriptions, (no cat-fishing going on with Stone And Wood Shop!)
What tops my experience with S.A.W.S is their quick delivery (I received my samples only 2 days later) The tiles are packaged individually in bubble wrap material, keeping them secure and to prevent them from chipping in the delivery process. The customer service is superb, so you can't go wrong!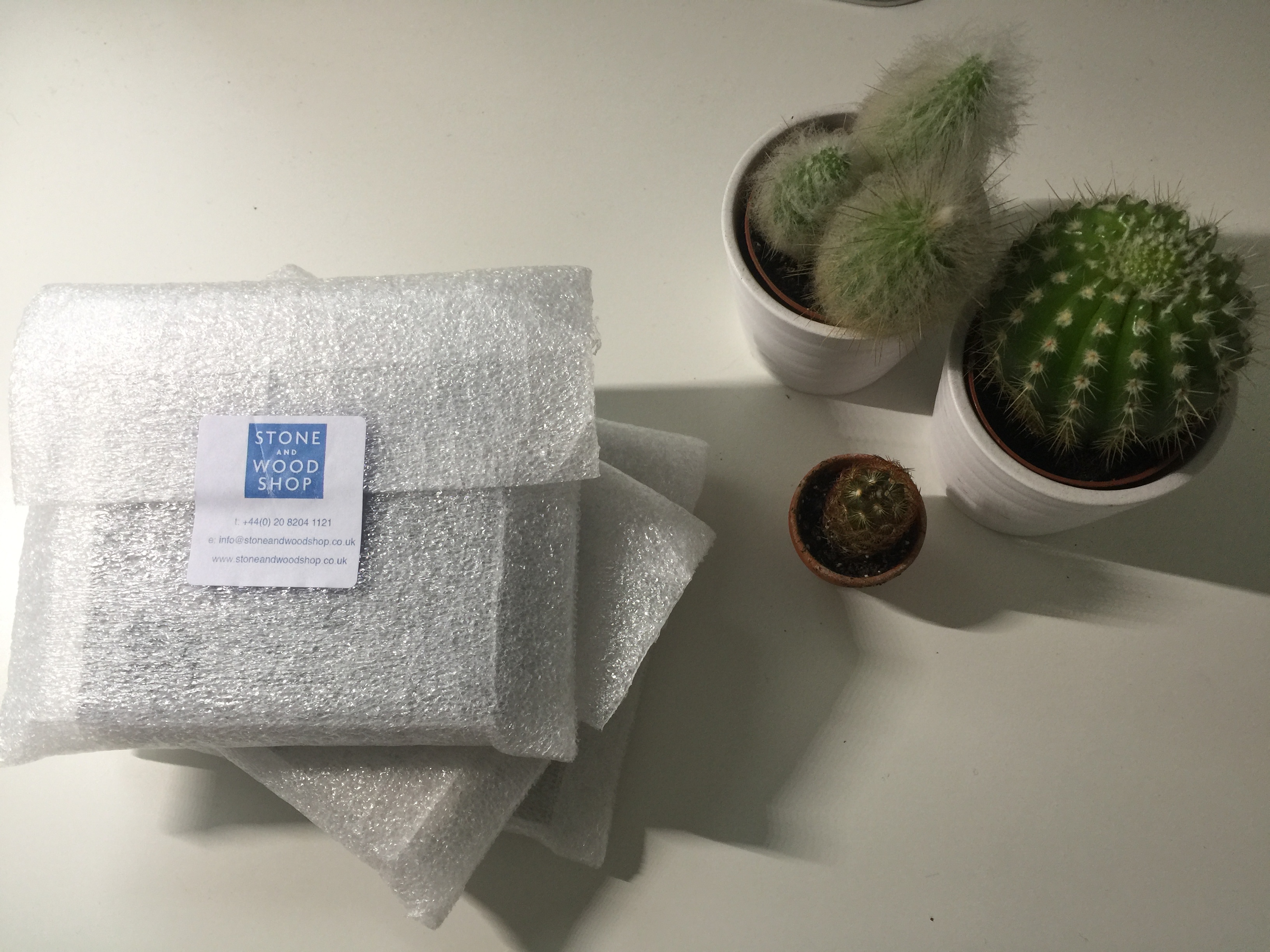 A great tip for when you have finally found your perfect flooring with Stone And Wood Shop, instead of wasting your beautiful samples, use them as coasters for plant pots, candles, or any household – garden items!
If you want to follow us on our journey, our Instagram is @thegilmours This is where we post daily updates, making our new house a home as first-time buyers!