There are so many options to choose from when it comes to flooring, so why choose limestone tiles? Where shall we start! Limestone tiles are tough and hard wearing, more than people imagine as the dolomite crystals in limestone create a harder stone which can be highly polished. Limestone tiles can be granular, crystalline or very dense and gives a combination of textures from coarse to very fine grained. Although a soft stone, once treated and sealed properly it will give many years of good service and can last a lifetime if properly cared for. Limestone tiles are a perfect combination of style and durability being both economical and practical. Limestone is hypoallergenic, allergen and bacteria resistant and when treated is stain and moisture resistant thus making it the ideal choice for kitchens and bathrooms.
Limestone tiles are competitively priced, versatile and easy to clean!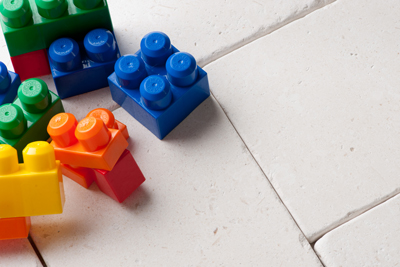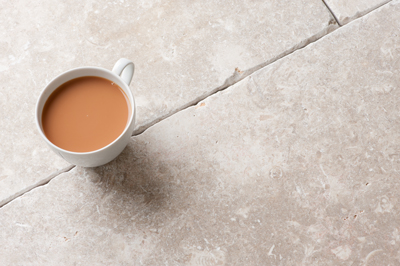 Limestone tiles are the perfect choice for flooring being versatile, hard wearing and safe under-foot. Limestone tiles are thermally conductive so works well with under-floor heating allowing energy from the heating pipes to transfer quickly to the surface of the stone.
Limestone is a natural material which is formed by crystallisation of water or by the accumulation of shell and shell fragments so the complex fossiling within the stone make each tile individual and unique giving each floor a look which will be your own. With colour variations from natural with different mottling and speckling, through to golden browns, greys and blues, and a choice of finishes from smooth honed to rustic tumbled there is a limestone to suit every choice.
The versatility in colours taken from nature itself creates a wonderful look and feel to your tile which will bring each room to life thus making it a favourite with many interior designers. Limestone tiles not only look fantastic but can add great value to your home being competitively priced and can withstand the rigours of family life, is easy to clean making it the ideal choice addition to your home