Classic Brushed & Chipped Edge Travertine
When we think about travertine, this is the first tile that springs to mind. The Classic Brushed & Chipped Edge travertine has a unique type of manufacture, which is why we love this stone. The surface of the stone is created using diamond-tipped brushes, which gives it a dimpled texture. The brushes also mildly polish this travertine floor tile, giving it a soft satin finish. With beautiful chipped edges and warm beige to light cream colours, this tile finishes off its stunning antique look perfectly. 
What makes this stone even more special to us is that it is available in one of my favourite sizes; the Opus Pattern. The Opus Pattern is a selection of four different sizes in each pack. One of our customers has kindly sent us a picture of their floor, which is laid with our Classic Brushed & Chipped Edge Opus Pattern.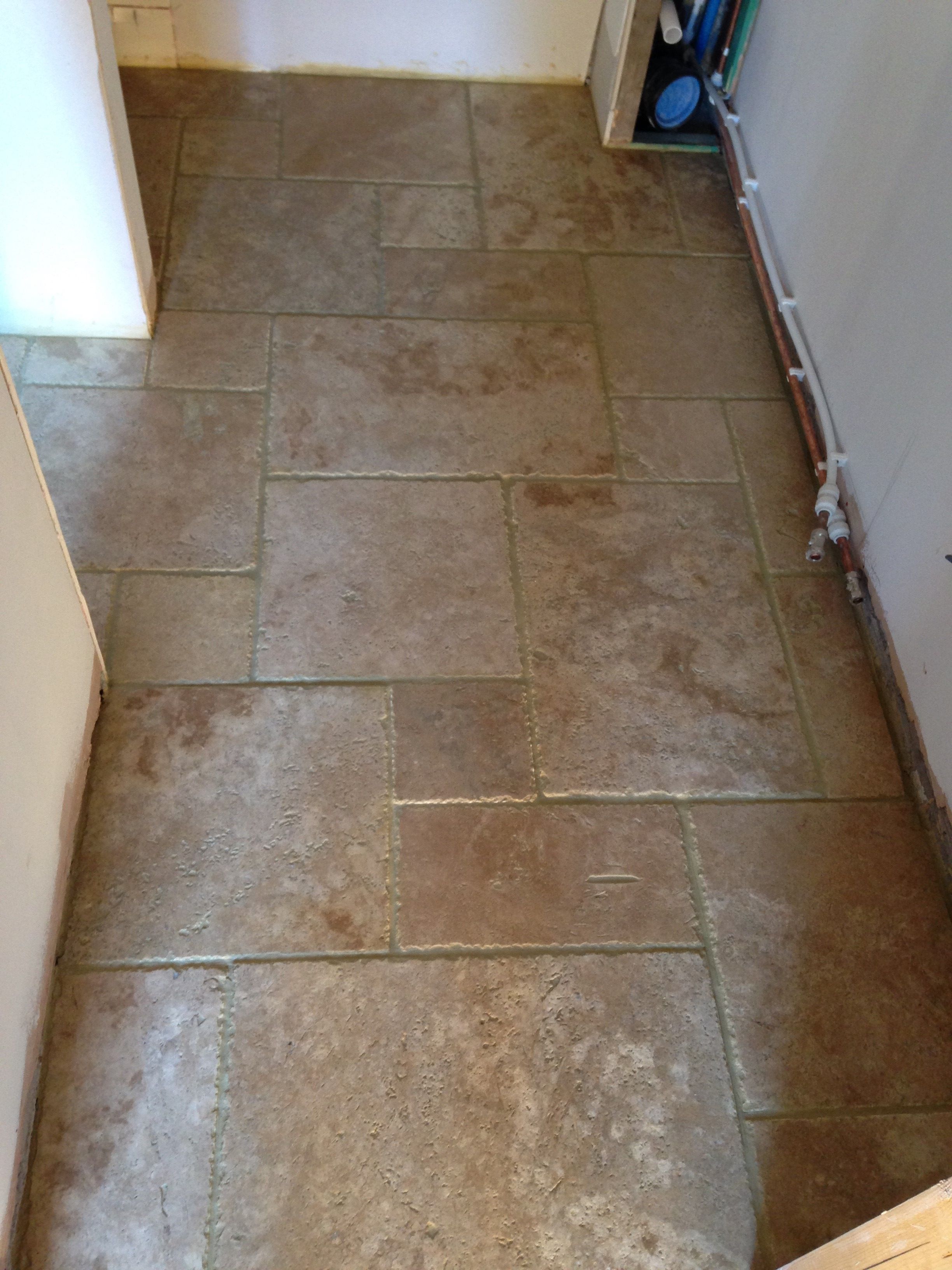 We can proudly say that our customer has laid the tiles perfectly, you could not ask for a better job! This type of travertine works flawlessly with the opus pattern, it is a match made in heaven. This image really gives you an insight of how the variation of colours, opus pattern and rustic finish combine to achieve this perfect project.
 You can see our Classic Brushed & Chipped Edge Travertine on our website at a special price!
If you have any questions at all then please give us a call on 0208 204 1121 or email us at info@stoneandwoodshop.co.uk.