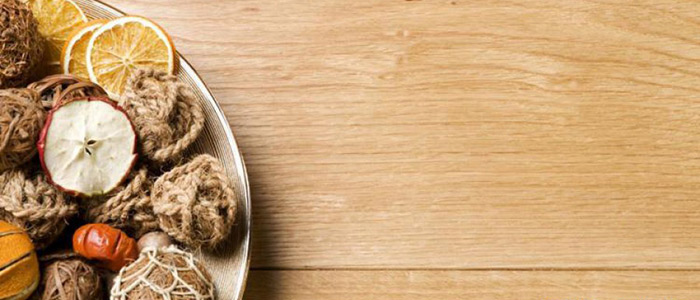 Common throughout Europe, oak has been a staple building material for centuries. English oak was renowned for its durability, strength and warmth of colour and was used by craftsman to make fine furniture. It was also used architecturally within civic and domestic buildings.
Oak flooring lost its popularity post war with the promotion of carpets and synthetic floor coverings, however, it has re-established itself as a popular choice for the 21st century home owner. This is because home décor and interior design today favour a cleaner, less cluttered look and minimalist approach, which oak flooring can provide.
Engineered oak flooring endows the same character, charm and beauty as solid oak flooring but without the risks of shrinkage and unwanted movement. Engineered oak flooring is specifically manufactured to prevent warping, being constructed from a cross layer of a different type of wood (birch or plywood) which stabilises the floorboard and prevents it from reacting to heat and humidity changes. Engineered oak flooring has a top layer of sawn solid oak bonded to the flooring therefore ensuring a quality product which looks identical to solid oak, is much more cost effective and does not have the disadvantages and maintenance of a solid oak floor.
Underfloor Heating with Engineered Oak Flooring
Underfloor heating in the home has an array of benefits. It is silent and with the absence of cumbersome radiators, frees up living space, thus giving more freedom of choice when positioning furniture and curtaining. However, choosing the right flooring to sit above underfloor heating is essential and should be something that's thought through carefully.  One of the reasons that engineered oak flooring is so popular is its stable structure, which ensures that it partners well with underfloor heating. It can be installed over any sub-floor by gluing the planks together and setting them on a suitable underlay. The increased use of underfloor heating has seen a rise in the popularity of engineered wood floors which only a few years ago were almost entirely of the budget ' 3 strip ' variety.
Choosing the right heating and flooring for your home is one of the most important decisions you will make when making your design choice. A good heating system is the foundation of a comfortable and relaxing home and should be cost effective, durable and able to withstand everyday living. Underfloor heating and oak engineered flooring have become an increasingly popular choice in recent years in both the new build and renovated properties. They provide the benefits of being warm under foot and they also make a good health choice, especially for those suffering from aching joints. It is also known to reduce the spread of allergens through dust mites, often exacerbated by central heating radiators, thus making it a good option for people who suffer with breathing problems.
Solid Oak Flooring VS Engineered Oak Flooring
Solid oak is naturally beautiful, however, it is a living, breathing product and it's important to remember that a solid oak floor will expand and contract depending on its environment. Once laid, there is movement between each board and too many changes in environment, temperature and moisture can lead to problems of warping. When underfloor heating is thrown into the mix, the expansion and contraction will magnify due to the wood being subject to a higher degree of temperature and moisture loss. In comparison, under floor heating and oak engineered flooring work well together due to the structure of engineered oak.
Using a construction of a pure oak sawn surface layer bonded to a quality birch plywood the movement evident in solid oak flooring is eliminated. When the oak tries to expand, the ply beneath it prevents it from widening and therefore eradicates movement. An oak engineered floor will look just a stunning as a solid oak floor but has the advantages of working well with underfloor heating. Plus, it is hard-wearing, easy to maintain and much more cost effective, which makes it the ideal choice for a busy modern home. Under floor heating and oak engineered flooring will bring a feel of luxury and cosiness to your home like no other.
A Range of Finishes on Engineered Oak Flooring
Once you have decided to install a quality engineered floor, you not only need to look at the choice of your design but also how you want your floor finished. There are a number of options when looking for finishes to your engineered floor. Deciding on the best one to meet your needs depends on your lifestyle, which type of room your floor will be installed in and your colour and design choice. Oak engineered flooring can be supplied in a 'pre oiled' finish, requiring no additional treatment or left natural for finishing on-site. The choice of colour stains available is as wide as the spectrum – from virtually a black to a very pale 'straw' with shades in between. With so many options, you can easily create a look that will reflect your style and ensure a floor that is not only cost effective but breathtakingly beautiful that will be enjoyed for years to come.
Unfinished engineered flooring
There are both advantages and disadvantages to installing an unfinished engineered wood floor. The first question you need to ask yourself is whether you want to custom finish your floor. If you want your floor to reflect a look and feel unique to your style an unfinished engineered wood floor would be your ideal option, giving you the choice of finishes and colour to enhance your design choice and make it exclusive to you. Another advantage of an unfinished engineered floor is you are able to finish the floor once other work has been completed allowing painting and decorating of your room to be completed before sanding and finishing your floor ensuring any mishaps or spills can be easily rectified. Please note that our engineered boards are supplied ' sanded ' and ready to be finished. When looking at the disadvantages you must consider the extra time involved in finishing the floor and that the floor is vulnerable to damage and staining until it has been finished. Get some free samples of our engineered oak flooring.
Oiled engineered flooring
Oiled engineered flooring brings several benefits. Oil penetrates the wood's pores which strengthens the layers in an engineered wood floor. An oiled engineered floor is often believed to look more natural than a lacquered floor enhancing the texture of the wood. Oiled engineered flooring is popular with people looking to keep a natural look to their floor but also wishing to protect the wood while allowing the wood to breathe. With finishes of matt or satin and coloured oils available there are a number of options available. Periodical cleaning and re-oiling using recommended products will enhance and prolong the beauty and enjoyment of your oiled wooden floor, keeping it fresh and vibrant. Re-applying the oil will also remove any scratches and scuff marks bringing the floor back to its perfect original finish. There is also the advantage of attending to small scuffed areas without having to pay attention to the whole floor. Get some free samples of our engineered oak flooring.
Lacquered engineered flooring
The choice of a lacquered engineered floor is often the option of many busy. A modern lacquered floor is extremely tough and hard wearing. Most lacquered engineered floors are finished with at least 4 layers of lacquer ensuring a finish which is ideal for the busy family home. Lacquered engineered flooring is available in a variety of styles with a glossy or matt finish to choose from. With UV lacquers which give a natural beautiful look you will have a floor which is low maintenance with only a quick sweep and a wipe with a wood floor cleaner to keep it looking perfect. A lacquered engineered wood floor can be sanded back and re-finished if needed to bring your floor back to its pristine condition but due to the hard wearing quality of this flooring it rarely needs to be done and should be a job undertaken by a professional to ensure a perfect finish. Get some free samples of our engineered oak flooring.
Choosing Engineered Oak Flooring Board Size and Thickness
There is no shortage of choice when choosing engineered oak flooring so thinking about board size and thickness will help you make the right decision. The first thing you'll need to ask yourself is what width of engineered oak plank will best suit your room. Perhaps you would like to mix widths – some narrow and some wider engineered boards. Mixed widths tend to look more casual while single width boards look more formal – particularly in widths up to 150mm.
You'll need to check what lengths are on offer – 1860mm long is the standard length of engineered oak boards originating from the many Chinese suppliers. If you want longer engineered oak boards these are harder to find but our Stone and Wood Shop offers lengths of 2200 or 2400 mm as standard and widths from 180 mm to 300 mm. In terms of thickness your choice will be between either 15 mm or 20 mm. Note that the thicker engineered boards are essential if you are fixing to joists, they are also less prone to feeling at all 'springy' when laid as a floating floor. The thick engineered boards will typically have the more substantial 6 mm oak wear layer.
Engineered Oak Flooring: Easy Installation
One of the biggest advantages that engineered oak flooring has over solid oak is ease of installation. Installing oak engineered flooring is a relatively simple process as the boards usually come with either machined tongues and grooves or a click system. In comparison, a level of professional expertise is required to install solid oak flooring. Using the floating floor method, easy click installation is often used as it is the fastest and easiest option. Alternatively the tongue and groove boards can be stuck together, which is an advantage when installing on a concrete sub-floor. An engineered oak floor can be fitted the moment it arrives and does not need the acclimatisation of a solid oak floor which needs a period of at least a week in the room before being laid.
1. Engineered oak boards as a structural floor
In this situation the engineered oak boards are fixed by 'secret nailing'  to your timber joists to form a new floor or to replace existing floor boards. The engineered oak flooring must be suitable for the task, so normally 20 mm thick and the joists should be spaced no wider than 400 mm centres.
2. As a floating floor
Engineered oak boards are built in layers rather than machined from one solid piece of oak. There are a number of ways of doing this but the result is an 'engineered' board which is sufficiently stable that it does not need to be fixed down as you would for a solid board. The engineered boards can be glued together and laid on an underlay. This is a 'floating floor'.
3. By secret nailing
Engineered oak boards can be fixed to existing floorboards, plywood or chipboard decks by 'secret nailing'. This involves using a nail gun which fires special nails at an angle through the tongue of the board and into the subfloor beneath. The 'groove' of the next engineered board, when installed hides the point where the nail is driven in- hence the term 'secret nailing'. Nail guns suitable for fixing engineered oak flooring can be found at most hire shops. Use 38 mm nails for 15 mm thick engineered boards and 50 mm nails for 20 mm boards and don't be tempted to use the ' Paslode ' type builders gun to fix your engineered oak as these smooth, non serrated nails are not suitable.
4. Stick down method
This method can be used on plywood & chipboard but when laying engineered oak boards on a timber background the ' secret nailing ' method is the most straight forward way of achieving a ' fixed down ' floor. Similarly if you want to 'fix' your floor but have a concrete sub-floor you will need to 'stick down' to the sub-floor. Engineered oak flooring is a good choice for working to a tight timescale and a good cost effective option to a solid oak floor.
Most engineered oak boards have a light bevel down the long edges that accentuate the plank. The presence of the bevel also tends to hide the slight but natural expansion and contraction of the boards which occurs between the summer and winter months in a centrally heated house. Once laid, engineered oak flooring will look exactly the same as a traditional solid wood floor giving no clue to the underlying structure and can be laid as floating floors or as fully glued floors. Engineered oak flooring comes in a range of lengths, allowing you to create a floor design of your choice which will enhance your home and give an exclusive look all your own.
Engineered Oak Flooring Ancillary Products
When installing an engineered oak flooring, a good foundation and the right wood products and accessories help to produce the perfect product. Listed below are a group of wood flooring products to help you create the best results.
Oak Radiator Pipe Collars
We all know how unfinished a radiator pipe looks on a wooden floor. Oak Radiator Pipe Collars are the additional wood flooring product to give your floor the finished look. Wood collars made from end-grain oak will sit around radiator pipes hiding that ugly expansion gap. Easily slotted together around the pipe and secured with a PVA wood glue, they are sold individually so there is no waste. This perfect wood flooring product will add the finishing touch to your floor.
Felt Pads
Once your much loved wooden floor is installed, you will want to keep it that way, so don't risk indentation marks and the scuffs furniture can often cause. Felt Pads are sold in a selection pack of different shapes and sizes, are self adhesive and when placed under furniture and chair legs, are the perfect wood flooring product to ensure you floor stays as good as new.
Rewmar Flexible Wood Flooring Adhesive 16kg
The ideal wood flooring product, this adhesive is solvent and water free and ready to use. Suitable for bonding any wooden floor to suitable subfloors. With coverage 1kg per square metre this adhesive should be used with the Rewmar Adhesive Trowel.
Adhesive Trowel for Rewmar Adhesive
When applying Rewmar MS Polymer flexible wood adhesive to your prepared subfloor, you can achieve the best results and get the job done efficiently with the right trowel. This V shaped trowel with 6mm deep notches is the perfect tool for the job.
PVA D3 Wood Glue
Floating floors need a good wood flooring product to ensure planks are joined together correctly and this wood glue is the right choice when gluing tongue and groove planking. A 1 litre bottle will glue approximately 15 square metres of 180mm wide planks. The squeezable bottles ensure precise and easy application.
Rewmar Slatted Underlay
This wood flooring product will help achieve high levels of sound transmission reduction while securely bonding the hardwood floor to the substrate. To be used with Rewmar MS600 flexible adhesive sausages and Applicator Gun. Rolls come 1m wide x 16.5m long.
Rewmar Adhesive Sausage MS600
This wood flooring product is a foil wrapped flexible adhesive in a 600ml sausage format, to be used with the Rewmar Applicator Gun and is both safe and easy to use. The ideal partner when using the acoustic mat to achieve maximum sound reduction in areas where noise transmission needs to be reduced.
Rewmar Adhesive Cartridge Gun
An applicator gun to be used in conjunction with the Rewmar Adhesive Sausage MS600 when applying adhesives into slots in the Rewmar slatted mat. Information on the P600 product sheet should be adhered to when cutting nozzles to size.
Osmo Liquid Wax Cleaner Spray
Osmo liquid wax cleaner is the wood flooring product to use to maintain and clean your wooden floor. This liquid cleaner is perfect for maintaining oiled and waxed timber floors. Sold in handy 1 litre spray cans which will cover approx 100m2, this liquid is water repellent and practically odourless and will restore and polish your floor to perfection.
Osmo Wash and Care
Will clean and care for your floor and is gentle on the hands and the environment. A great product to remove everyday marks, without damaging the surface of your floor. For use on finished, lacquered and laminate floors as well as tiles and PVC. Sold in handy 1 Litre sizes.
Osmo Liquid Wax Cleaner
To clean and maintain your oiled, waxed and timber floors this liquid wax cleaner is the perfect wood flooring product to do the job. Sold in 1litre containers it will clean and revive your floor without building up a film layer. A good product for removing tough stains.
Osmo Polyx Oil
A clear, fast drying satin matt floor finish, for use on all wooden floors and unglazed tiles. Hard wearing and water repellent and will not crack or peel. Based on natural oil and waxes, this product will enhance your wooden floor and the benefits will increase with use. Easy to apply, with only two thin coats needed to achieve the perfect finish.
Osmo Floor Brush
The perfect wood flooring product for use with Osmo Polyx Oil and Wood Wax Finishes. Pure bristle 230mm brush for easy application.
Osmo Floor Mop
The best tool to compliment all Osmo cleaning products. With its flat mop head, it will ensure easy application of products and a joy to use.
Sisalkraft Moistop 728 Paper
Polythene coated waterproof Building paper meeting BS requirements and used as a waterproofing/weatherproofing layer. A good wood flooring product, giving excellent water resistance and can be used as a moisture barrier between subfloor and new wooden floor.
Tuplex underlay for floating floors
A 3mm thick floating floor underlay which will eliminate slight variations in the subfloor, and provides a firm support to the flooring to eliminate movement. Granular beaded construction allows efficient ventilation and provides an effective moisture and sound barrier. Sold in 33sqm roles.
Creom Moisture Suppressant 5 litre
This wood flooring product is used to suppress residual moisture in concrete, sand and cement subfloors. Subfloors should not be surface treated with any accelerators, silicone or hardening agents which will prevent penetration. Subfloors should be made good and should not have a relative humidity exceeding 98%. Sold in 5 litre containers which will cover 25sqm at 2 coats.
See our range of wood floor accessories to help you maintain your engineered oak flooring.
Care and Maintenance of Engineered Oak floors
The importance of using suitable products to care for your engineered oak floor cannot be over emphasised. This is particularly true for oiled finishes where the use of an appropriate wood soap enhances the protection and beauty of the product over time whilst inappropriate cleaners can at best make the engineered oak look very dull and at worst gradually break down the oil which in turn leaves an otherwise highly durable product open to dirt ingress and staining. Stone and wood shop recommends and sells Osmo products for cleaning and maintaining engineered oak flooring. In terms of protecting your engineered oak flooring from scratches, it's a good idea to fit self adhesive soft pads to table and chair legs to protect any engineered oak floor from surface scratches and scrapes.
Top Tips for Engineered Oak Flooring Maintenance:
Always vacuum an engineered oak floor before washing – this removes most of the dust and grit before you start.
Use a flat bottomed mop rather than one of the 'stingy' items which tend to drizzle dirty water around- Osmo mops are perfect.
Wring the mop out so it is just damp and not dripping wet. Neither solid or engineered Oak floor benefit from surplice moisture.
Use two buckets when cleaning. Mop the soap mixture in one bucket onto the floor and rinse the mop in another bucket of clean water (or the kitchen sink) before putting it back in the soapy mix and continue.
Buying Oak Engineered Flooring
Buying engineered oak flooring online will certainly mean you will be getting the cheapest prices, however, you must however establish quality before you make a purchase. Therefore, it's a good idea to ask for a sample and to check if the company uses the board for their own installation work. When you are ordering your engineered oak flooring remember also to buy underlay, finishing oils and care products – don't 'leave it until later' as transportation can be expensive. When ordering your engineered oak flooring remember to always add 10% meterage for cuts, selection and wastage. Needless to say, when arranging a delivery date for your new engineered oak flooring  remember that someone will need to be at home to sign for the delivery.
Cost
In terms of how much you can expect to pay for your new engineered oak flooring, it's important to note that narrow engineered oak flooring costs less than the wider planks and the more character and knots in the product the cheaper it will be. You will pay a premium for 'select grade' engineered oak flooring. It is worth pointing out that 'select' does not imply a better quality product necessarily – the same manufacturer will offer different selections of engineered oak – rustic, knotty etc. but the quality of construction will be the same. Do keep in mind that as usual the cheapest product rarely represents the best value for money – this goes for engineered oak floors as well. A quality engineered oak floor will last for many years so look for value and don't scrimp.
Engineered Oak Flooring: The Perfect Choice
With today's busy lifestyles and the constant traffic of family life, an engineered oak floor is the perfect choice when seeking the good looks associated with the traditional feel and splendour of an oak floor without the cost and high maintenance which accompanies it. An engineered oak floor will cope with the challenges of everyday living and introduce a warmth and beauty to your home which will give an expensive look at a cost effective price.
When looking for an oak floor, engineered oak flooring is often looked at as not being the real thing. High quality engineered oak flooring has the same qualities as a solid oak floor and in many ways is even better when introducing into today's home with central heating and the constant wear and tear of a busy lifestyle. A solid oak floor will be a thing of beauty but the expense and tendency to buckle in climatic conditions often make it an impractical choice whereas engineered oak flooring will bring all the qualities of a solid oak floor but at a competitive cost and without the worries of movement and maintenance. So if you are looking to enhance your home with a floor you will love and cherish for many years look no further, and start planning your floor today.